Are you one of the people who has binge-watched every movie and show available on various streaming services since last year?

You've undoubtedly discovered one or more favorites among Apple TV's, Disney+'s, Amazon Prime Video's, and other self-produced creations. These are becoming increasingly vital for streaming portals to differentiate themselves from the competitors, not just in terms of series, but also in terms of movies.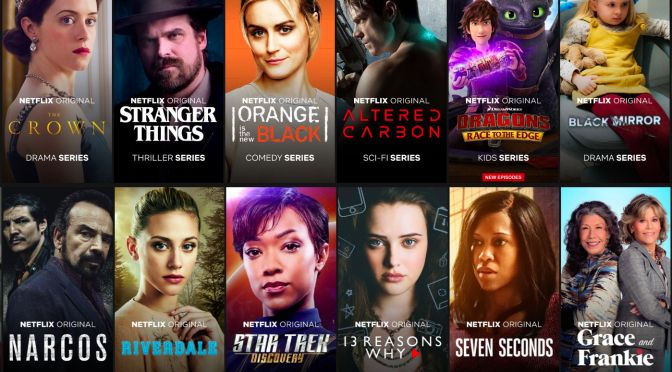 According to list, that has been published in the film magazine "Deadline", the "Netflix Originals" reach up to 100 Million households.
Here is the complete top 10 list of Netflix's own productions and the number of households they have reached:
"Tyler Rake: Extraction" (99 Million households)
"Bird Box" (89 Million)
"Spenser Confidential" (85 Million)
"6 Underground" (83 Million)
"Murder Mystery" (83 Million)
"The Old Guard" (78 Million)
"Enola Holmes" (76 Million)
"Project Power" (75 Million)
"The Midnight Sky" und "Army of the Dead" (each 72 Million)
Apocalyptic action adventures hit the nerve of time
A major percentage of the streaming platform's 10 most-viewed in-house productions to date, all of which were made between 2019 and 2021, fall into this category.
Only the movies "Spenser Confidential" with Mark Wahlberg, "Murder Mystery" with Adam Sandler and Jennifer Aniston and the novel adaptation "Enola Holmes" with Millie Bobby Brown as the fictional sister of master detective Sherlock Holmes fall into the category of crime.
Is a zombie movie on its way to becoming the most successful Netflix movie?
Only four weeks have passed since filmmaker Zack Snyder's "Army of the Dead," starring Matthias Schweighöfer as safe-cracker Ludwig Dieter, was released on Netflix.
In a short period of time, 72 million households saw the zombie gangster film.
Given this, it's safe to anticipate that the comedic film will climb even higher in the coming weeks.