The Snitch Cartel: Origins is a drama.
In the Netflix series The Snitch Cartel: Origin's, two brothers navigate family, love life, and their great ambitions in the 1960s and 1970s. They want to rule over Colombia's drug business. The series was launched on July 28, 2021, on Netflix.
Starring:
Juan Pablo Urrego, Margarita Reyes, Helena Mallarino, Carlos Manuel Vesga, Patricia Tamayo, Sebastián Osorio, Eduardo Pérez, Verónica Velásquez, Laura Rodríguez, Nicole Santamaría, María Camila Zárate, Julian Farrieta, Gustavo Angarita Jr., David Prada, Adriana Silva, Angélica Blandón, Maia Landaburu, Jesús de los Ríos
All seasons of The Snitch Cartel: Origins
Episode 1
"In 1978, the Villegas family gather for Christmas at their lavish home. But a flashback to 1955 reveals their humble beginnings and early struggles. "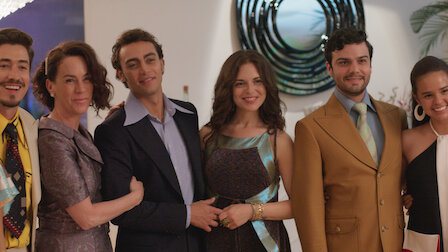 Episode 2
"Alirio is punished for speaking with the cops. Alonso kisses Nora, which Nacho notices.
Emanuel discovers a police drawing on her father's desk while visiting Dayana. "
Episode 3
"Col. Tirado investigates Nora, who confides in her sister-in-law. Leonardo works on setting up a front to cover his illegal business activities. "
Episode 4
"Leonardo sets in motion a plan to take over Jimmy's pharmacy. Emanuel shares his past with Dayana. Marlén visits Alonso to ask him about Alirio. "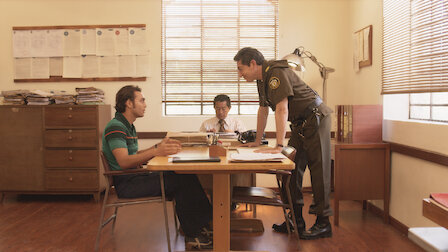 Episode 5
"When a promotion fails to force Col. Tirado to move away, Leonardo employs dirtier methods. Alonso receives bad news, and convinces Nora to visit him. "
Episode 6
"Stress takes a toll on Dayana, putting her relationship with her father to the test. Leonardo learns his brother has been hiding a secret from him. "
Episode 7
"Leonardo falls in love at first sight. Tired of her spouse's long work hours, Fabiola pays him a surprise visit. A mole infiltrates the Villegas family. "
Episode 8
"Emanuel devises a way to make more money from the taxi. Leonardo pursues Mayerly. Fabiola goes into labor early, forcing the stolen car out of hiding. "
Episode 9
"Tutor Simón expands Nora's horizons. Emanuel learns what his two Swiss customers do for a living. Baby Fabián's baptism reunites the Villegas brothers. "
Episode 10
"Nora joins a protest. Mayerly struggles to keep custody of her son. With Emanuel's help, the Chacos kidnap the two Swiss diplomats for ransom. "
Episode 11
"Officer Parra receives a tip that leads to an arrest. Alirio finds himself in dire straits. Kidnapping victim Hugo offers a bold proposal to Nacho. "
Episode 12
48m
"Parra's interview with the kidnapping victim takes a surprising turn. Leonardo devises a plan to raise seed money for the Chacos' next business venture. "
Episode 13
46m
" Emanuel is persuaded to visit his dying father. To get her son back, Mayerly reluctantly accepts help from Leonardo. Tirado reconnects with Dayana. "
Episode 14
46m
"Leonardo, Nacho and Hugo travel to the U.S. to establish their distribution network. Tirado helps his daughter with her class project. "
Episode 15
45m
"Fabiola searches for the gift she expected to receive from her husband. Tirado makes arrangements to help his daughter escape from her husband."
The Snitch Cartel: Origin's
Episode 16
46m
"Simón unknowingly recruits the first group of drug mules. Emanuel visits Rosario for fortune-telling and advice. Leonardo finally wins Mayerly's heart. "
Episode 17
46m
"Leonardo brings Mayerly to meet the family at his son's first birthday party, and later determines the future of Nora's love life. "
Episode 18
46m
"After an unexpected visit from a cop behaving suspiciously, Tirado investigates. Mayerly demands to be given her rightful place in Leonardo's family. "
Episode 19
49m
"Leonardo decides to invest in the local people's welfare. Nora receives news about Simón. Emanuel offers Rosario a proposal. "
Episode 20
47m
" Leonardo meets his competition, while Tirado hands the baton to Mackensey. Years later, Fabián proves to be a difficult child, and Hugo finds Wilmer. "
Episode 21
46m
"At his birthday party, Emanuel, receives a special gift from his brother. Alonso is released from prison and reconnects with the Villegases. "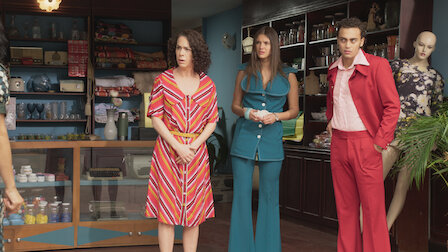 Episode 22
45m
"Leonardo learns Fabián stole money from him. Federico begins drinking the team's special water. A new hostess at Club Brisas catches Emanuel's eye. "
Episode 23
45m
"Federico falls ill at soccer practice. Alonso pays a visit to Dayana. Parra questions the director of the newspaper that he's investigating. "
Episode 24
46m
" Mackensey launches a raid on the newly arrived shipment in New York City. An act of bravery earns Alonso an important mission from Leonardo. "
Episode 25
46m
"Gabriel warns Federico about Hugo. Fernando makes Nora a promise. Mackensey rattles Sullivan by giving him a new position. "
Episode 26
45m
"Leonardo brings his brother to Club Brisas to meet the woman he's crazy about. Sullivan flees to Cali, while Alonso gets arrested in New York City. "
Episode 27
47m
"The Villegas family reunites for Christmas dinner, but an uninvited guest interrupts. Twelve years later, the family is split between Madrid and Cali. "
Episode 28
48m
"Fabiola tries to hide the news from her mother-in-law and Cindy. Wilmer offers the only solution to prevent Leonardo from being extradited to the U.S. "
Episode 29
48m
"The promise of a monetary reward motivates two inmates. Leonardo offers a Spanish government representative a proposal. Fabián gives Cindy advice. "
Episode 30
45m
"Cindy learns the truth about her boyfriend's uncle. When Agent Allen arrives in Madrid and learns Gallardo has disappeared, he becomes suspicious. "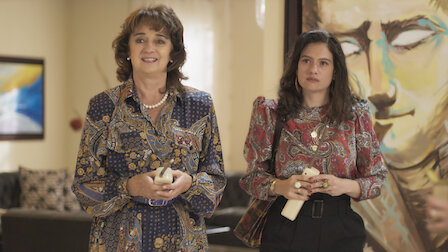 Looking for what's new on Netflix? Click here!
For the another episodes of The Snitch Cartel: Origin's , visit Netflix.