Within a very short time, the hype around the South Korean Netflix hit, in which people fight for survival in brutal games, exploded. Now there is big news for Squid Game fans. Will there be a "Squid Game season 2"?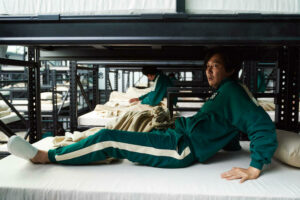 Depending on how you read it, the first season concludes with a sort of resolution.
Gi-hun has won the Game and is now dealing with the aftermath of his actions, only to learn that the old guy he befriended during the competition was the game's designer.
Hwang Dong-hyuk: Creator of the Series
Gi-hun discovers the Game is still going on after this man dies. He witnesses a candidate being recruited and decides to put an end to it once and for all. This may be interpreted as the writers tying a colorful bow on the conclusion, or it could be interpreted as fueling speculation about a second chapter. Right now, we're leaning toward the latter option, in part because Hwang Dong-hyuk, the show's creator, has already hinted at a second season.
"I think I do have the obligation to explain it to the fans and I'm thinking about season 2, but at the time, I was so tired after finishing season 1, I couldn't really think of season 2," he told IndieWire. "But now that it's become such a big hit, people would hate me if I don't make a season 2, so I feel a lot of pressure and think I'd have to."
Squid Game is now officially the most successful Netflix series of all time
Fans and the media have been wondering for days about whether Squid Game may dethrone Bridgerton.
So far, the series about love-starved folks dressed up in dramatic costumes have been the most successful in the streaming giant's history.
As Netflix has now made public, the hit South Korean drama has actually made it to the top. 111 million people have streamed Squid Game on Netflix since September 17. An impressive number, and within less than a month!
Will there be a "Squid Game season 2"?
This post will be updated.
Looking for what's new on Netflix? Click here!
Looking for what is coming soon? Click here!
What's Leaving Netflix in August 2021? Click here!
These are the 10 most-watched Netflix originals: Click here!

Looking for Netflix news? Click here!