2022 looks set to be an exciting year for Korean Dramas on Netflix. Here are the new K-Dramas that will be available on Netflix in 2022.
1. All of Us Are Dead (Season 1)
Episodes: 8
Genre: Horror
Cast: Yoon Chan Young, Park Ji Hoo, Jo Yi Hyun, Park Solomon, Yoo In Soo
Netflix Release Date: January 2022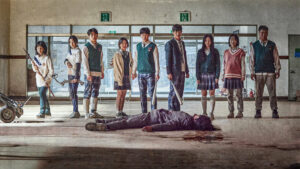 The zombie series All Of Us Are Dead from Korea is based on the webcomic "Now At Our School. " The series is about a group of students who hide in their school as the zombie virus spreads rapidly and becomes a deadly threat.
The new horror is set to arrive on Netflix in 2022.
Production
The author of the series is Chun Sung-Il. The production companies are JTBC Studios and Film Monster. The series is broadcast worldwide on streaming provider Netflix. The Netflix series is based on the comic book "Jigeum Woori Hakkyoneun" by Joo Dong-Geun. The Netflix series is directed by Lee Jae Kyu (Damo, Beethoven Virus, Intimate Strangers). The Korean series "All Of Us Are Dead" is also known as "Jigeum Woori Hakkyoneun" "지금 우리 학교는" (Now at Our School) and "Jigeum Woori Hakkyoneun. "
2. Suriname (Season 1)
Episodes: 6
Genre: Crime, Drama, Thriller
Cast: Ha Jung Woo, Hwang Jung Min, Park Hae Soo, Jo Woo Jin, Yoo Yeon Seok
Netflix Release Date: 2022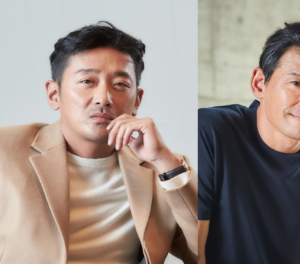 We expect another thrilling crime drama to be a huge hit with subscribers. According to online reports, South Korean TV buffs and critics are eager to see the stars of South Korea's crime drama in action. They also look forward to the expected synergy.
Suriname is based on real events. A drug lord in South America has attracted the attention of the National Intelligence Service. The intelligence service calls on the assistance of an ordinary entrepreneur, who dreams of making his fortune in Suriname. However, he is forced to enter the world of drug crimes.
3. Juvenile Justice (Season 1)
Revised romanization: Sonyeonsimpan
Hangul: 소년심판
Director: Hong Jong-Chan
Writer: Kim Min-Seok
Network: Netflix
Language: Korean
Country: South Korea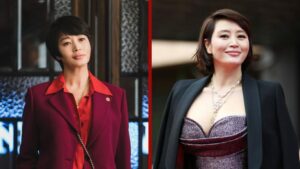 What's the plot of  Juvenile Justice?
A judge with a strong aversion to juvenile offenders is transferred to the juvenile court and is henceforth responsible for examining juvenile sentences.
She was a victim of juvenile crime as a teenager and is now a juvenile court judge in the Yeonhwa District.
Remarriage & Desires (Season 1)
Episodes: 8
Genre: Drama
Cast: Kim Hee-seon, Lee Hyun-wook, Jung Eugene, Cha Ji-yeon, Park Hoon
Netflix Release Date: 2022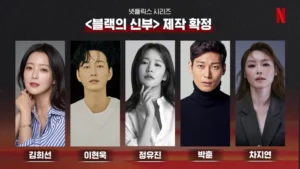 Although the upcoming drama produced by jTBC is still in preproduction, the casting announcement has made it clear that production will move to filming very soon.
The Rex matchmaking agency caters to the elite members of society. The matchmaking service members are ambitious and want to improve their social status through marriage.
Money Heist (Season 1)
Episodes: 12
Genre: Crime, Thriller
Cast: Yoo Ji Tae, Jeon Jong Seo, Park Hae Soo, Lee Won Jong, Kim Ji Hoon
Netflix Release Date: 2022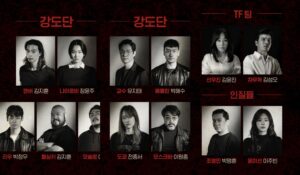 Netflix's Spanish crime drama La Casa de Papel is getting a South Korean version.
The upcoming adaptation was announced in December 2020. It promises to bring new life to the familiar plot from the Spanish series, namely the robbery of the royal mint bank and the national banks, but in a new setting on the Korean peninsula.
Carter (Season 1)
Episodes: TBA
Genre: Action, Crime, Drama
Cast: Joo Won, Lee Sung Jae
Netflix Release Date: 2022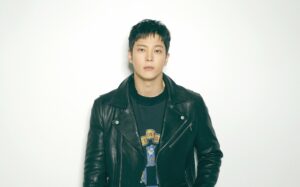 Joo Won, the popular actor from the hit series Good Doctor, will be the star of his first Netflix Original. He plays Carter, a South Korean agent suffering from memory loss who is sent to investigate the mysterious virus that has been plaguing the Korean peninsula.
Please Note: This is not the full list of all of the K-Dramas coming to Netflix in 2022 as more series are yet to be announced. We will continue to inform you about the new Korean dramas on Netflix.

---