Normally, Oscar nights are nights of fun, with actors and actresses in tight dresses laughing, joking, and sending messages of peace to the world. But on March 27, 2022, at the 94th Oscar Awards, it was a little different. The famous actress Chis Rock was the host of the night. He was slapped by Will Smith after he made a joke about Jaden Smith, Will Smith's wife. This led to an unforgettable scene at the Oscars. A few minutes after this ugly event, Will Smith received his award for best leading actor for "King Richard". But did Will Smith's behavior cause him not to win an Oscar? Yes, it did. For the next ten years, his participation in the Oscars is excluded.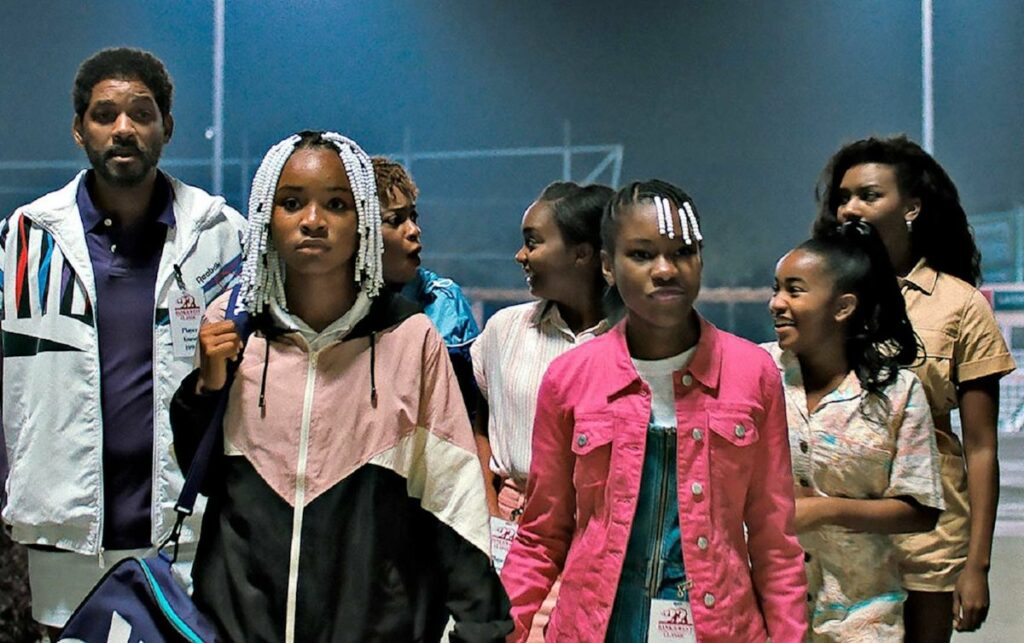 What is "King Richard" about?
Tennis players Serena Williams and Venus Williams have achieved great success thanks to their parents and coach Richard Williams' rigorous training regimen. Richard makes every effort to give his girls the best chance for a successful sports career, but he encounters many obstacles and biases along the road. He wants to combat these stereotypes with his two girls.
The script, which was written by Zach Baylin, emphasizes how rigorously and consistently father Richard trained the two children. His admiration for his daughters' abilities oscillates between narcissism, arrogance, and affection but eventually crosses the line into intolerable. The real stars of this movie are Demi Singleton and Saniyya Sidney, who give heartfelt performances such as Serena and Venus.
Every cinema enthusiast ought to have watched this performance at least once!
Is King Richard a true story?
King Richard is mostly based on a genuine event.  There are a few embellishments here and there, but overall, the story is true.
Looking for what's new on Netflix? Click here!
Looking for what is coming soon? Click here!
What's Leaving Netflix in August 2021? Click here!
These are the 10 most-watched Netflix originals: Click here!

Looking for Netflix news? Click here!