Together with Netflix, cult director Kevin Smith wants to make childhood dreams come true.
Anyone who spend their childhood in the 1980s will remember He-Man. Kevin Smith has teamed up with Netflix to bring the blond hero back into focus with "Masters of the Universe: Revelation," as previously announced, and in an incredibly spectacular fashion, as the first trailer for the animated series demonstrates.
"Masters of the Universe: Revelation" is a direct sequel to the cult series from 1983. This was the result of a highly successful action figure series and made it to 130 episodes in two seasons. Netflix will release its He-Man series in two parts. The first five episodes will be available for streaming from 23 July.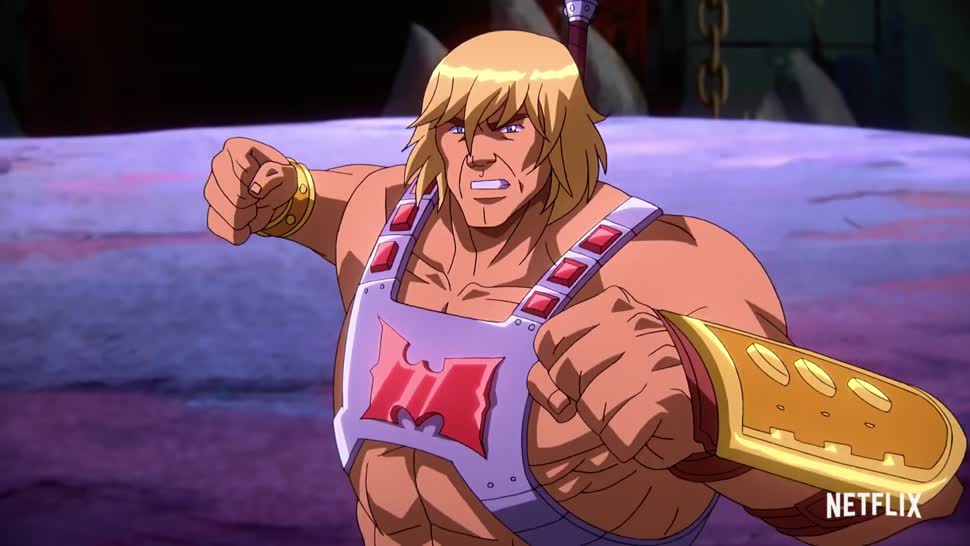 "Masters Of The Universe" Cast:
Dolph Lundgren as He-Man
Frank Langella as Skeletor
Courteney Cox as Julie Winston
Barry Livingston as Charlie
James Tolkan as Detective Hugh Lubic
Christina Pickles as Sorceress
Meg Foster as Evil-Lyn
Chelsea Field as Teela
Jon Cypher as Man-At-Arms
Billy Barty as Gwildor
Robert Duncan McNeill as Kevin Corrigan
Anthony De Longis as Blade
Tony Carroll as Beast Man
Pons Maar as Saurod
Robert Towers as Karg
Peter Brooks as Narrator
That's what "Masters of the Universe: Revelation" is all about
In the Netflix series, Teela (originally spoken by Sarah Michelle Gellar) has to face the big challenge of reuniting the heroes around He-Man. After a devastating battle between the muscular warrior (Chris Wood) and his arch-enemy Skeletor (Jedi master Mark Hamill) has destroyed the kingdom of Eternia, He-Man, Teela and Co. can only work together to find the vanished Sword of Power.
While "Clerks" and "Dogma" creator Kevin Smith is the screenwriter and showrunner on "Masters of the Universe: Revelation", the series also captivates with big names in its voice cast. In addition to the already mentioned Sarah Michelle Gellar, Mark Hamill and Chris Wood, Lena Headey (as Evil-Lyn), Liam Cunningham (as Man-At-Arms), Stephen Root (as Cringer), Henry Rollins (as Tri-Klops) and Justin Long (as Roboto) are also part of the game.
The He-Man theme, on the other hand, is far from done for Netflix.
The streaming service is also working on a 3D animated series that is aimed at a more family-friendly audience.
Every episode of "Masters of the Universe: Revelations" also includes an episode of "Revelations: The Masters of the Universe Revelation Aftershow," in which Kevin Smith, Rob David, and Tiffany Smith discuss what they've learned.