Synopsis
The student Kaname Sudou receives an invitation from a classmate to play the mobile game "Darwin's Game". When Kaname opens the app, a snake springs from his display and bites him on the neck, causing him to lose consciousness. He wakes up in the hospital room and realizes that there is no bite mark on his neck. On the way home, he thinks about his experience and dismisses the surreal experience as a hallucination.
On the train, curiosity gets the better of him and once again he opens the app. However, since it seems to be like any other fighting game, he decides to start his first match. His initial relief lasts only a short time, however, as his opponent in the game unexpectedly appears right in front of him and tries to chase him with a knife. While desperately running for his life, Kaname counts one and one together and has to admit to himself that "Darwin's Game" is no ordinary game, but a brutal fight for survival.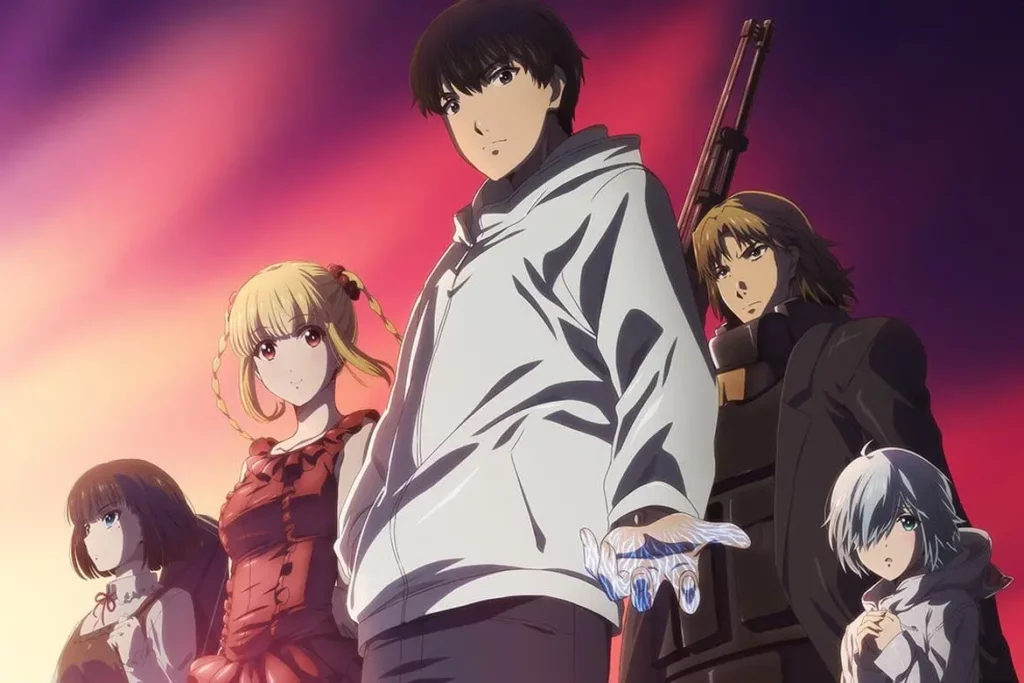 The mystery anime series is based on a 2013 manga series and aired on Japanese television between January and March 2020. Publisher "peppermint anime" released the series in two volumes on DVD and Blu-ray. The original manga series is from FLIPFLOPs.
Darwin`s Game has 11 episodes
Starring: Yusuke Kobayashi, Reina Ueda, Nichika Omori.
One day, high school student Kaname Sudo's average life is interrupted by the arrival of an emailed invitation to join "Darwin's Game."
Kaname defeats Banda the rookie hunter and even claims a victory over Shuka "The Undefeated Queen."
The Treasure Hunt Game begins. The rules of the game are simple: find the rings hidden around the city of Shibuya.
Kaname and Rein discover that the Florist is watching their every move with the building's surveillance cameras.
It becomes clear to Kaname that in order to win the Treasure Hunt Game, he must defeat the vicious Eighth Clan.
Kaname and Ryuji arrive at the origin point of Shuka's message. As Kaname dives in to save Shuka, Ryuji encounters a young girl named Sui…
As the Treasure Hunt Game enters its final stage, the Eighth Clan advances toward Shibuya Central Tower.
Kaname and company engage in a battle with Wang, the leader of the Eighth Clan. Ryuji is prepared to die, but Kaname arrives just in the nick of time to save him
One month has passed since the conclusion of the Treasure Hunt Game. Kaname has formed his own clan and is undergoing training at Danjo Boxing Club.
After being beaten by Kaname in the Treasure Hunt Game, Wang tries to get revenge by kidnapping Shinozuka.
Episode 11: Sunset Ravens
Kaname challenges Wang to a clan battle to settle things once and for all."
Watch the trailer of "Darwin`s Game"
This post will be updated.
Looking for what's new on Netflix? Click here!
Looking for what is coming soon? Click here!
What's Leaving Netflix in August 2021? Click here!
These are the 10 most-watched Netflix originals: Click here!

Looking for Netflix news? Click here!